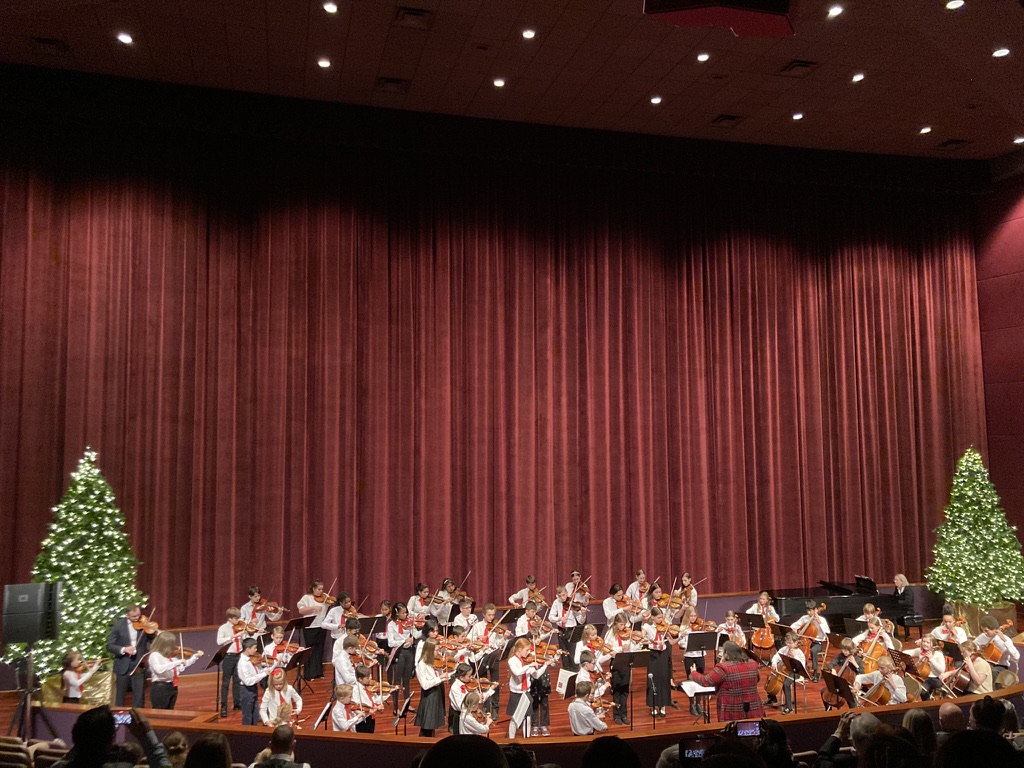 Suzuki Children's Orchestra Performance
December 9 @ 4:30 PM
-
5:30 PM
This young string orchestra is all Suzuki students who have come together to perform Christmas music selections under the direction of Suzuki teacher and conductor Alicia Javkhlan. They represent the Suzuki Association of the Great Washington Area whose vision is to inspire and encourage musical learning in the DC area, promote harmony of heart and mind through music to nurture beautiful artists, and foster compassionate connections within the community. They will be playing Christmas Songs and Hymns.
Please join us in the Washington D.C. Temple Visitors' Center on December 9 at 4:30 P.M. for this inspiring string orchestra concert.
A live broadcast of the performance will stream on Facebook Live. Please select here to tune in.
All are welcome.
Entrance and parking are free.