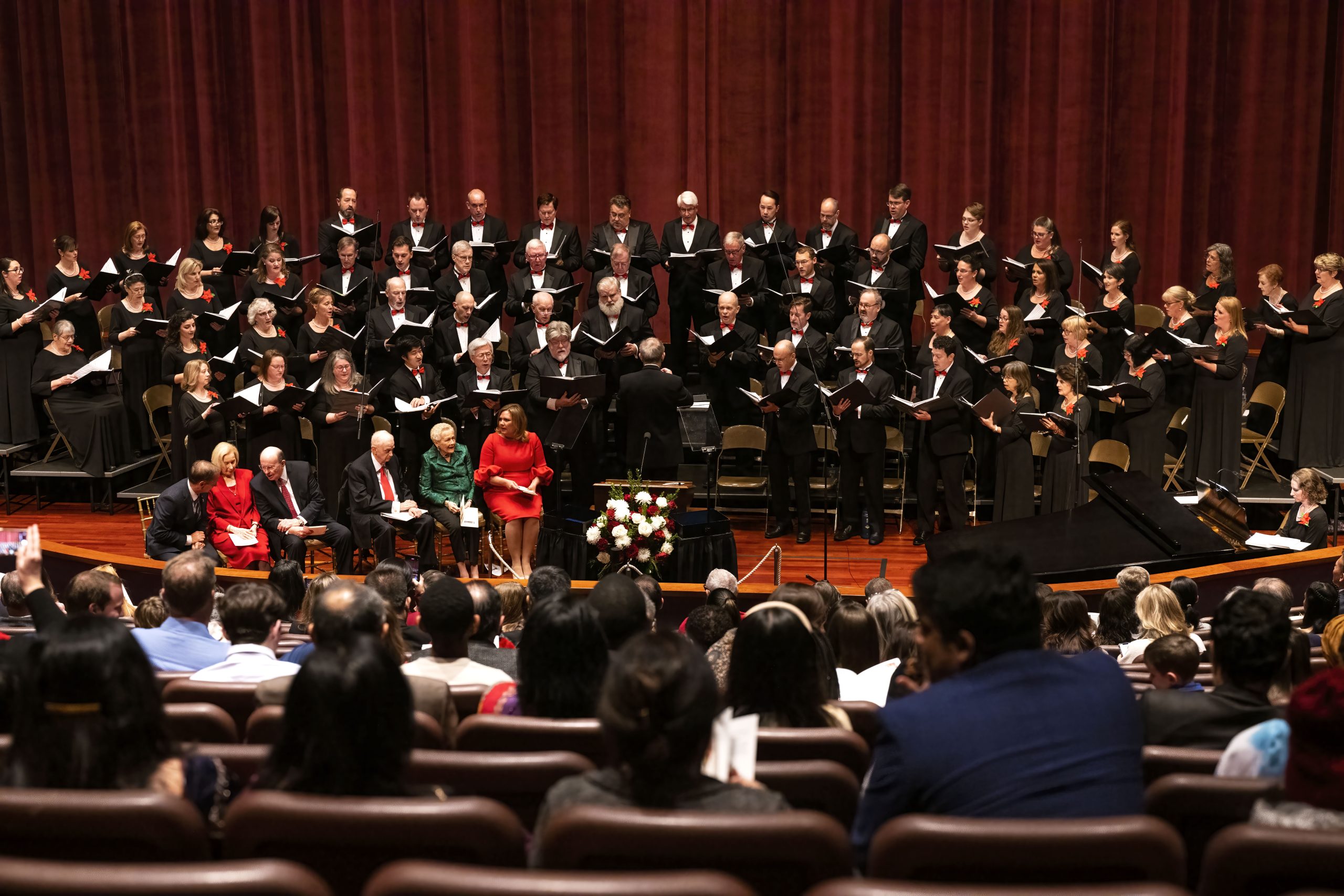 Washington DC Temple Choir
December 14 @ 7:00 PM
-
8:00 PM
Founded in 1980, The Washington DC Temple Choir is composed of over 80 singers from about 50 congregations of The Church of Jesus Christ of Latter-day Saints throughout the greater Washington area. The mission of the choir is to worship God, to testify of Him and His work through music, and to support the interfaith outreach of The Church of Jesus Christ of Latter-day Saints. The choir's repertoire includes major choral works, hymns, spirituals, show tunes, Americana, and patriotic music. The choir has performed throughout the Washington D.C. region and the mid-Atlantic states in houses of worship and other venues, including the White House, Constitution Hall, Strathmore Hall, the Kennedy Center, Washington National Cathedral, Washington Hebrew Congregation, Washington Monument, Navy Memorial, Fort McHenry, and Andrews A.F.B.
Please join us in the Washington D.C. Temple Visitors Center on December 14 at 7:00 P.M. for a concert by the temple's very own choir!
A live broadcast of the performance will stream on Facebook Live. Please select here to tune in.
All are welcome.
Entrance and parking are free.