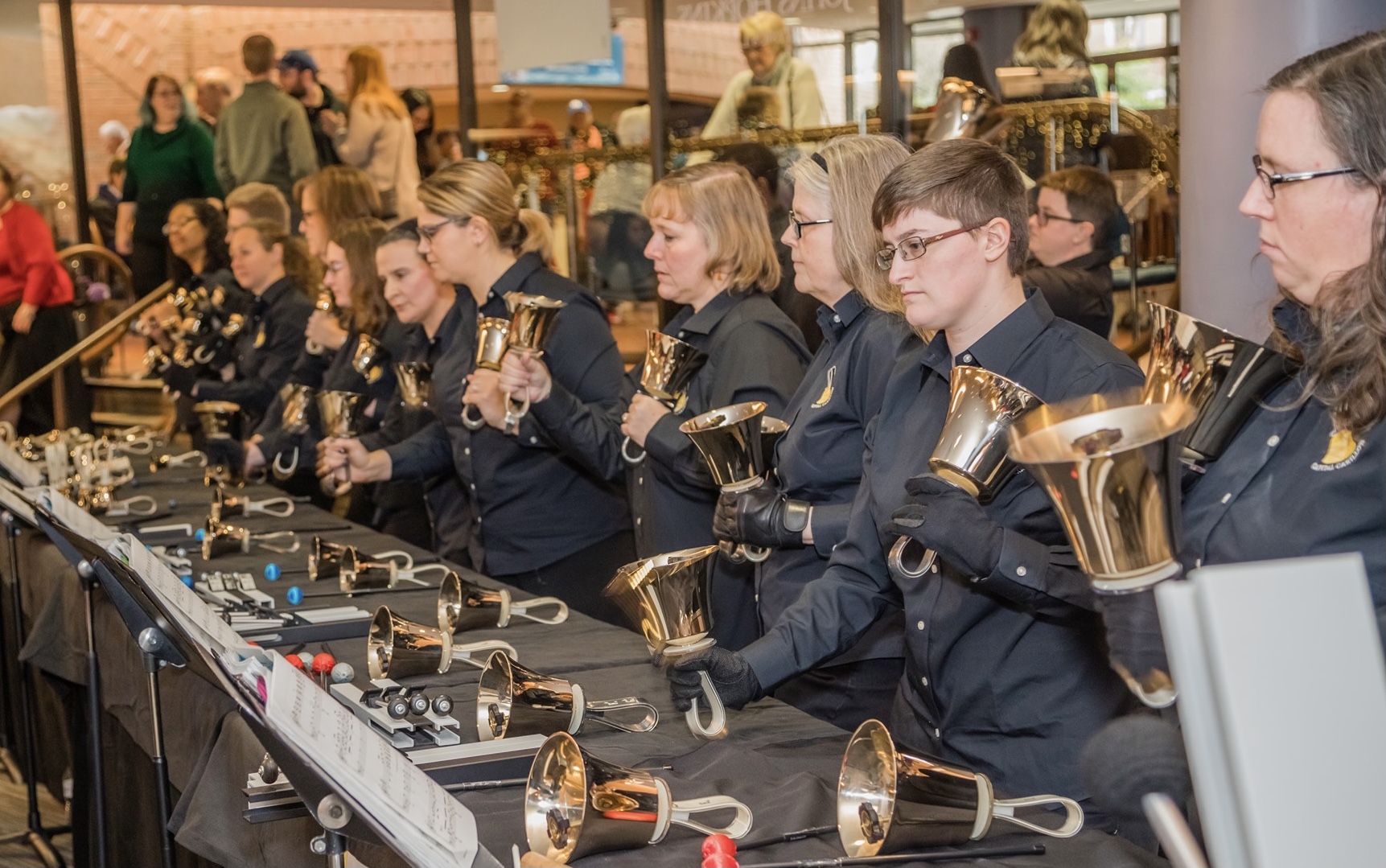 Capital Carillon Handbell Choir
December 8 @ 5:30 PM
-
6:30 PM
Capital Carillon
Kerric T. Baird, Artistic Director
Founded in 1996, Capital Carillon serves metropolitan Washington as an advanced English handbell ensemble. Our mission is to educate, enlighten, and entertain national capital area audiences through the art of ringing with musical excellence. The choir provides opportunities for advanced handbell ringing and performance in a community-based ensemble. The choir performs mostly on 82 English handbells (6 1/2+ octaves) manufactured by Malmark, Inc. The handbells are cast in bronze, an alloy of 80 percent copper and 20 percent tin. The bells range in weight from only a few ounces to more than 13 pounds. To add depth to our music, Capital Carillon also uses Malmark choir chimes. Our set consists of 82 chimes (spanning 7 octaves).
Please join us in the Washington D.C. Temple Visitors' Center on December 8 at 5:30 PM.
A live broadcast of the performance will stream on Facebook Live. Please select here to tune in.
All are welcome.
Entrance and parking are free.